Hey you!
With all the mail order marijuana sites out there, we are so grateful that you decided to choose ours! We try our best to take in all the feedback you guys give while keeping our prices competitive. BC bud has their reputation for a reason and we are thankful that we're able to provide that for you guys. If you're new to our site, here's a step by step on how to order:
Step 1: Register with us! 
We would recommend registering an account with us before placing your first order as you'll be able to collect points for money off your next order! You earn a point per dollar and can collectively use up to 300 points per order.

Just go to our home webpage and the register button will be located in the top right corner, next to our cart!
Step 2: Choose your favourite items!
We have a variety of different products available for you, ranging from mushrooms, cannabis flower, edibles, concentrates, and CBD products. When you've found your favourite one, just click into the product, choose your option from the drop down menu if it's available and press add to cart.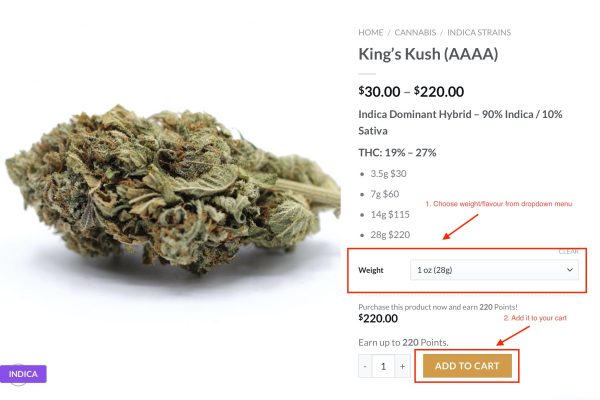 Step 3: Checkout 
After you've added all your items to your cart, press the checkout button in the top right corner to fill in your shipping address and other information needed to complete your order.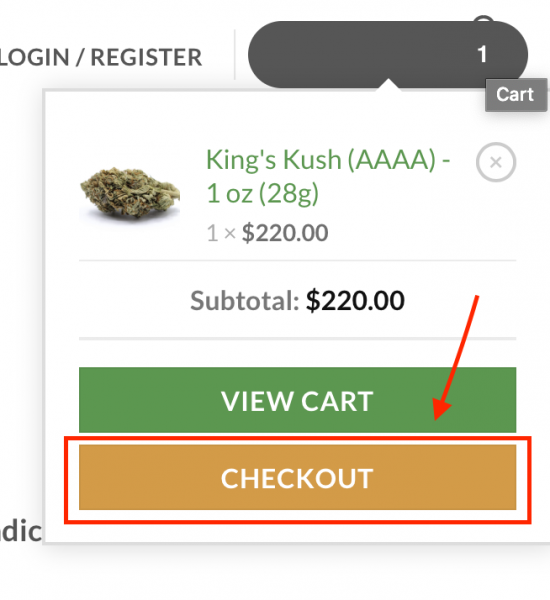 Step 4: Payment 
Almost there! Our payment is taken through Interac E-transfer to ensure that your personal information is completely safe. Payment instructions are sent via email. Be sure to check your spam folder if you haven't received it!
Here is a video explaining e-transfers if you're unfamiliar. 
Step 5: You're done!
After you've sent your payment, we will send you 2 emails: one after we've received it to confirm your payment is processing and another one with a tracking number after we've shipped your order out.
Hopefully this helps you navigate our site a little bit easier! If you have any questions, please contact us via email [email protected] or through live chat. Our customer service hours are from 10am-9pm EST!