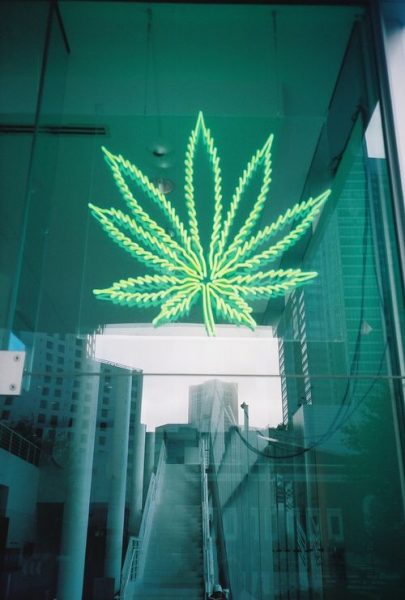 It's official. In order to stop the spread of COVID-19, Ontario Premier Doug Ford is ordering all non-essential businesses to close and for everyone to stay at home except for when it is absolutely necessary to leave. Many businesses are temporarily shutting down in order to comply, but luckily mail order services are still permitted to operate, which means you can still order cannabis delivery from Crazy Cannabis.
Stay home, get cozy, switch on your favourite Netflix series, and check out our online dispensary for your weed delivery. Whether you're looking for a relaxing indica, or an energizing sativa, we've got the perfect strain to keep you company.
Danky Kong | Indica Hybrid
THC: 

24%

This is a great choice to relieve any stress or anxiety that you may be experiencing. This indica induces a relaxing body buzz and it's an instant mood lifter. The aroma is of lemony diesel with an earthy effect that turns spicy and sour as the nugs are burned. Danky Kong buds have elongated dark olive green nugs with lots of orange hairs and a coating of bright frosty white crystal trichomes.
Lamb's Breath | Sativa Hybrid
THC:

21%

If lounging around has made you feel sluggish and lazy, you might need an afternoon pick-me-up- Lamb's Breath is your strain. This sativa delivers an instant burst of energy and instant mood lifting effects. Instead of drinking that third cup of coffee today, enjoy a few tokes of this earthy strain!
Sour Diesel | Sativa
THC: 19%
Due to the effervescent contained within this strain, many people choose to smoke sour diesel at the beginning of their day for a head start. Its high THC content delivers uplifting and energizing effects that can last for hours. This is a great choice if you are looking for something to combat depression or stress.
UBC Chemo | Indica
THC: 21%
The strain is immensely popular as an indica and high THC content. The pure indica strain is one of a kind, it is completely different from what you may have imagined it to be. It is incredibly strong, enough to leave you light headed with continuous use. Just be sure you have some munchies nearby, UBC Chemo will have you craving a snack in no time.
Whichever strains you choose to enjoy while staying inside, we truly hope they can ease any anxiety you may be experiencing at this time. Just remember, we are all in this together and we are wishing the very best for each and every one of our fellow Canadians. Stay happy, stay healthy, and stay indoors!